COMPANY HISTORY
Rhode Island Fast Ferry pioneered high-speed
ferry service to Martha's Vineyard
in 2003. As a company, we have continued to grow and improve our service offerings – in addition to the Vineyard route, we operate 
Sightseeing Cruises in Narragansett Bay
, operate a 
Charter Services Division
with a successful history of both staffed and bareboat charters, will soon have a new high-speed ferry
service to Block Island
, and, via our subsidiary 
Atlantic Wind Transfers
, we operate Crew Transfer Vessels supporting the Offshore Wind Industry off the East Coast of the U.S.
We are a family owned business and are really proud to have built a reputation for providing high quality and reliable marine transportation services. Our reputation is truly built upon our extended family – our amazing team of professional mariners, crew, and shore-side staff.  We value our people and all members of our team truly value our passengers. In an industry known for high turnover, our company has continued to be an exception to the rule. Year after year, returning passengers are greeted by familiar faces in the parking lot, at the counter in the ticket office and at the gangway welcoming you aboard.
You can learn more about our services here on our website, check out our reviews on Trip Advisor if you're still on the fence, and don't hesitate to call us if you are having trouble finding what your looking for.
WHY TAKE OUR FERRY
Travel with Rhode Island Fast Ferry and we will get you to Martha's Vineyard faster than all the other ferries in Massachusetts; you will spend less time in your car and more time on your vacation or day-trip!
New, luxurious fast ferries:  Our ferries offer business-class amenities, outside sundeck seating, plush-cushioned interior seating, climate controlled interior with a full-service bar and light fare. Our customer service speaks for itself!
Location, Location, Location:  Our departure location in Quonset Point is the most convenient and fastest way to travel to Martha's Vineyard, including time in your car and on the ferry.  We are the only ferry that avoids all the Providence and Cape Cod traffic!
Dockside Parking:  Forget those off-site shuttle parking lots in Massachusetts, all of our parking is dockside, with a short several hundred feet walk to the dock. Parking at the Massachusetts ferries  can be up to 12-miles away in an off-site parking lot and then have to hop on/off a shuttle bus to the ferry terminal along with 1,000 other passengers!  Park with us dockside for only $15 bucks per day!
Closest Ferry to Amtrak:  Our Quonset Point location offers a short connection, 25 minute connection to Providence Amtrak (PVD) Station. Amtrak Northeast Regional trains, Acela trains, and MBTA commuter rail all stop in Providence.
Rhode Island Fast Ferry is the closest ferry service to Connecticut, New York, New Jersey, Western Massachusetts and the City of Providence. Sail with us and we will save you 2-3 hours of travel time each way which is more time you'll spend having fun on Martha's Vineyard!
VESSEL CHARTERS
The 400 passenger "Millennium" built by Gladding-Hearn Shipbuilding is a state-of-the-art INCAT fast ferry with a top speed of 34 knots. The Millennium is now available for a long-term charter or for sale.
The Millennium has operated the following:
Casino Shuttle Florida: St. Petersburg, FL to 11 miles offshore Casino Ship
Cruise Ship Tender Bermuda: Shuttling passengers from Royal Naval Dockyard to St. George's
Commuter Ferry Boston: Hingham, Massachusetts to downtown Boston, MA
Commuter Ferry New Jersey: Belford, NJ to Pier 11 Lower Manhattan
Commuter Ferry New Jersey: South Amboy, NJ to Pier 11 Lower Manhattan
Commuter Ferry New York: Glen Cove, Long Island to Pier 11 Lower Manhattan
Commuter Ferry San Francisco: Larkspur to San Francisco Ferry Terminal
Whale Watching Ferry: Boston, MA to the offshore waters of Stellwagen Bank National Marine Sanctuary
Advanced Surface Launcher: Launched Torpedo's in Narragansett Bay at full speed off the vessel
Sightseeing Cruises: Providing Sightseeing Excursions throughout Narragansett Bay, Rhode Island
The Millennium offers many First-Class amenities including climate controlled A/C or heated interiors, plush-cushioned inside seating for 285 passengers, two outside sun-deck seating areas, three decks, audio/video system, a vessel security camera DVR system, two bar/concession areas and three restrooms. The Millennium power package includes (4) KTA-38 M2 Cummins diesel engines all recently overhauled, (2) Onan 70kw generators and (4) MJP Water-Jets. This vessel is in pristine mechanical condition and is ready for immediate service.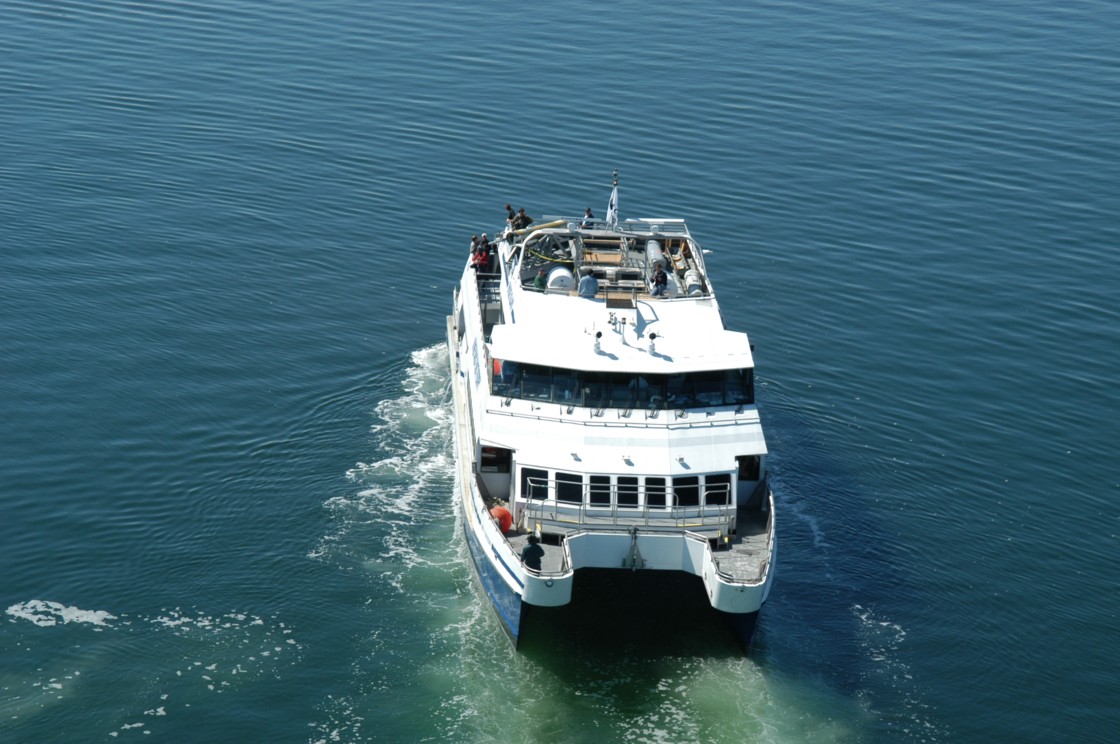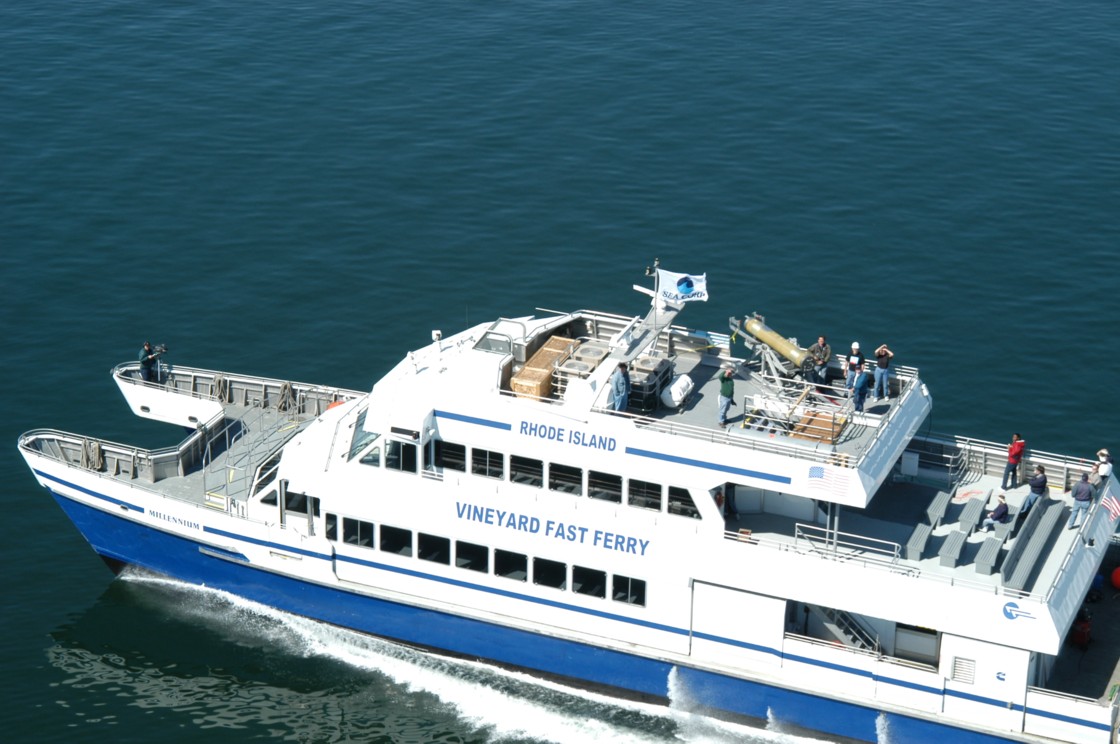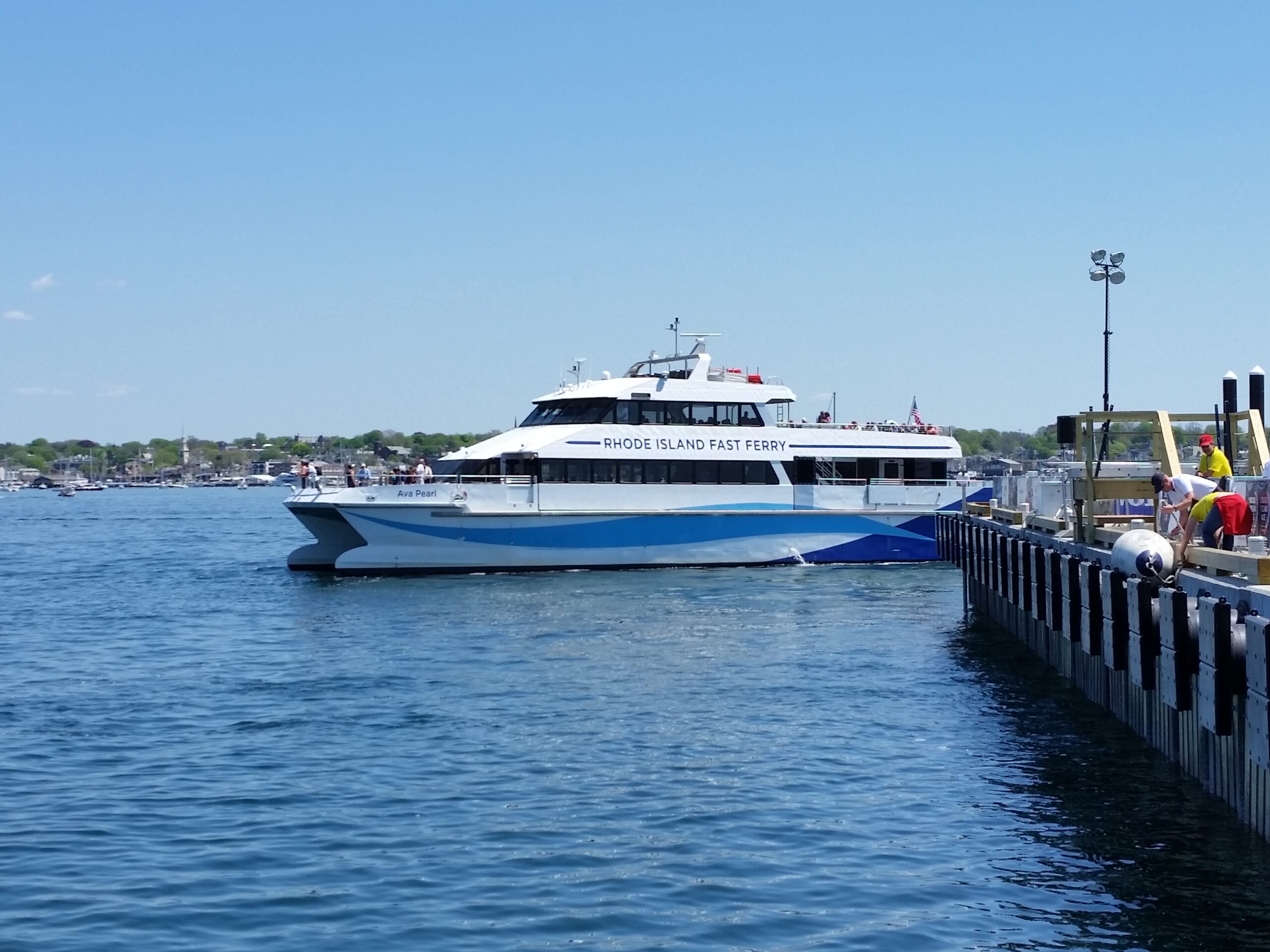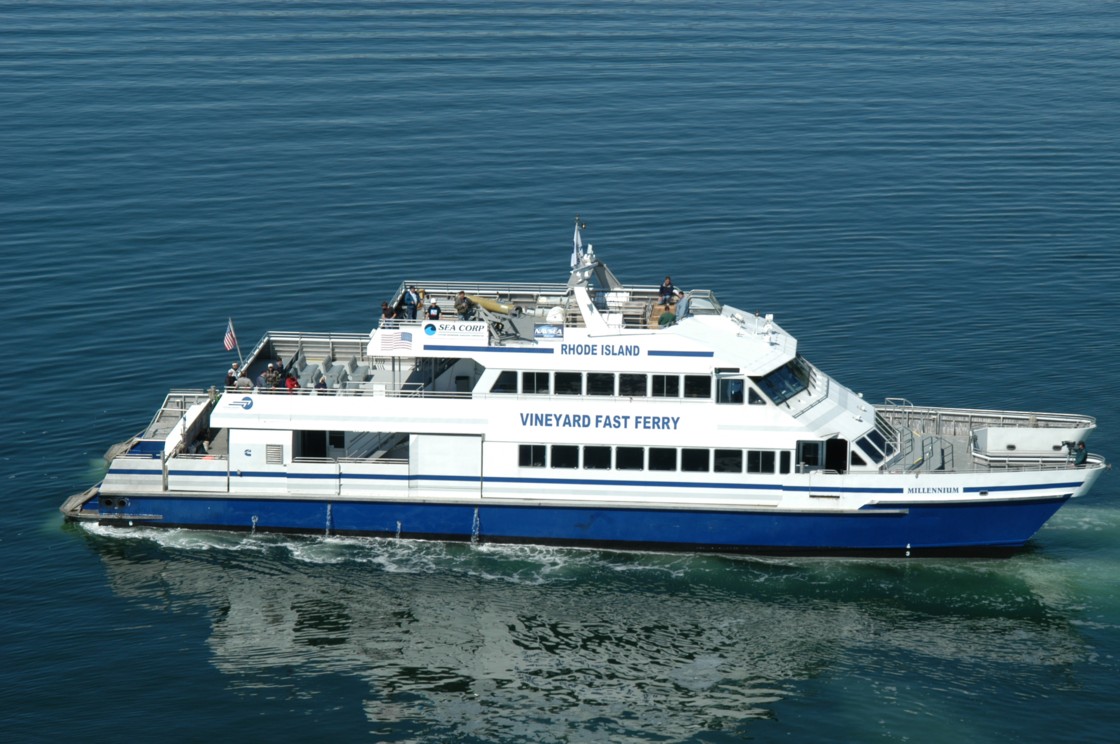 Other services Rhode Island Fast Ferry can help your company with while leasing our vessels include:
Vessel Management, Ferry Scheduling, Ticketing and Reservation System, Vessel Security Plan, U.S. Coast Guard Inspections, Insurance Programs and Crew Training.
Our vessel leasing packages include our experienced Captains and Engineers; so if you're looking for a fast ferry with speed, capacity and a company with the experience and knowledge to help you start a service or expand your existing services give us a call.
For more information on chartering or purchasing the Millennium please email Charles A. Donadio at: [email protected]